About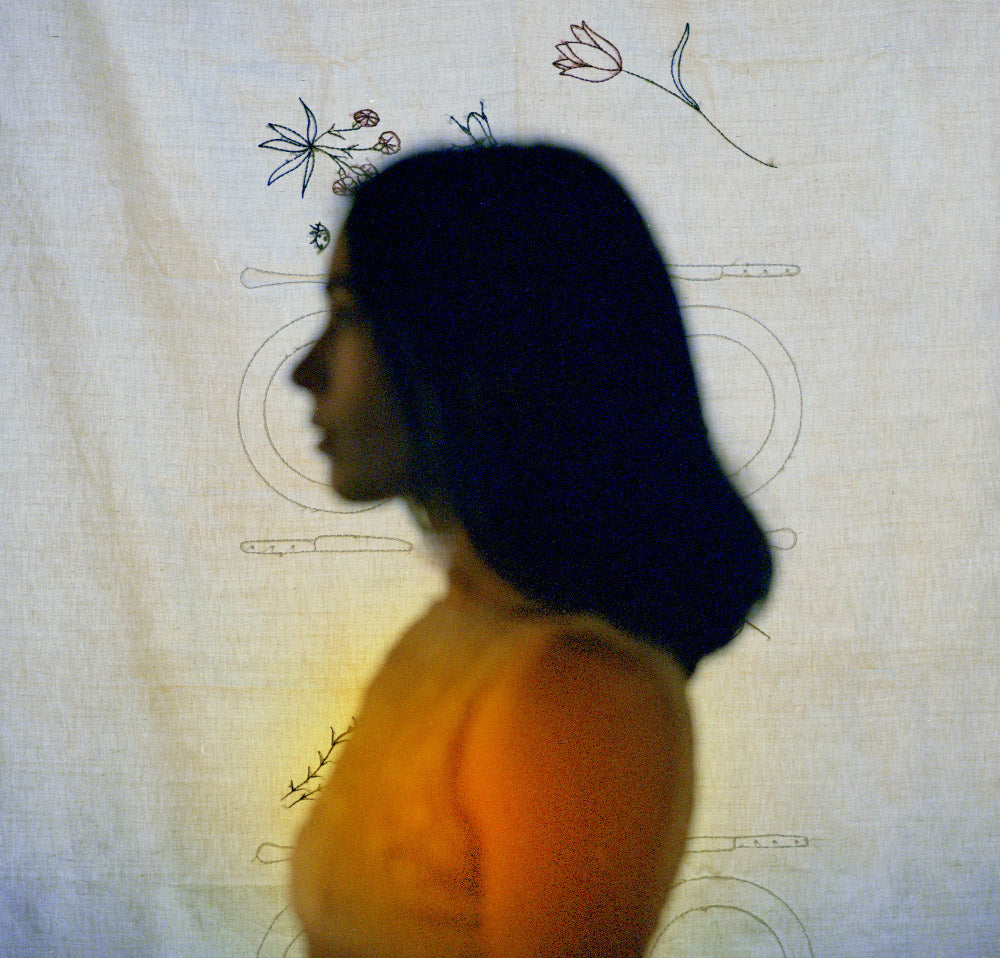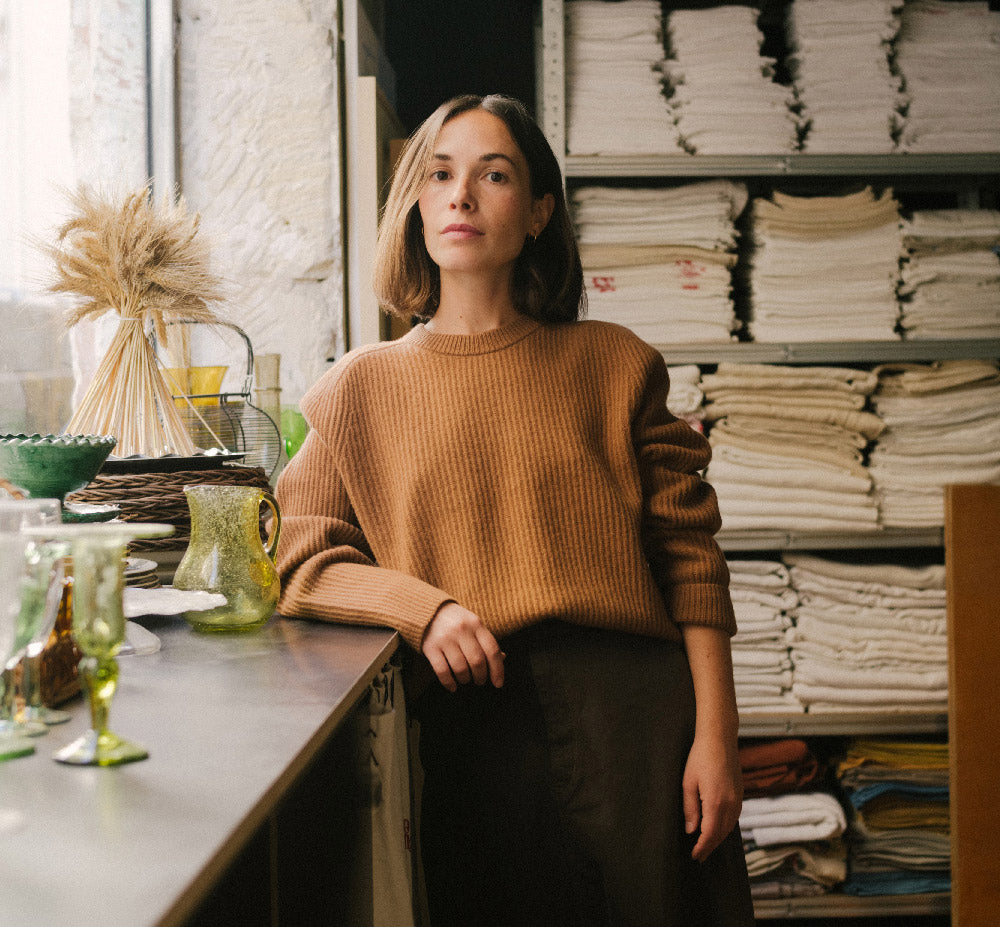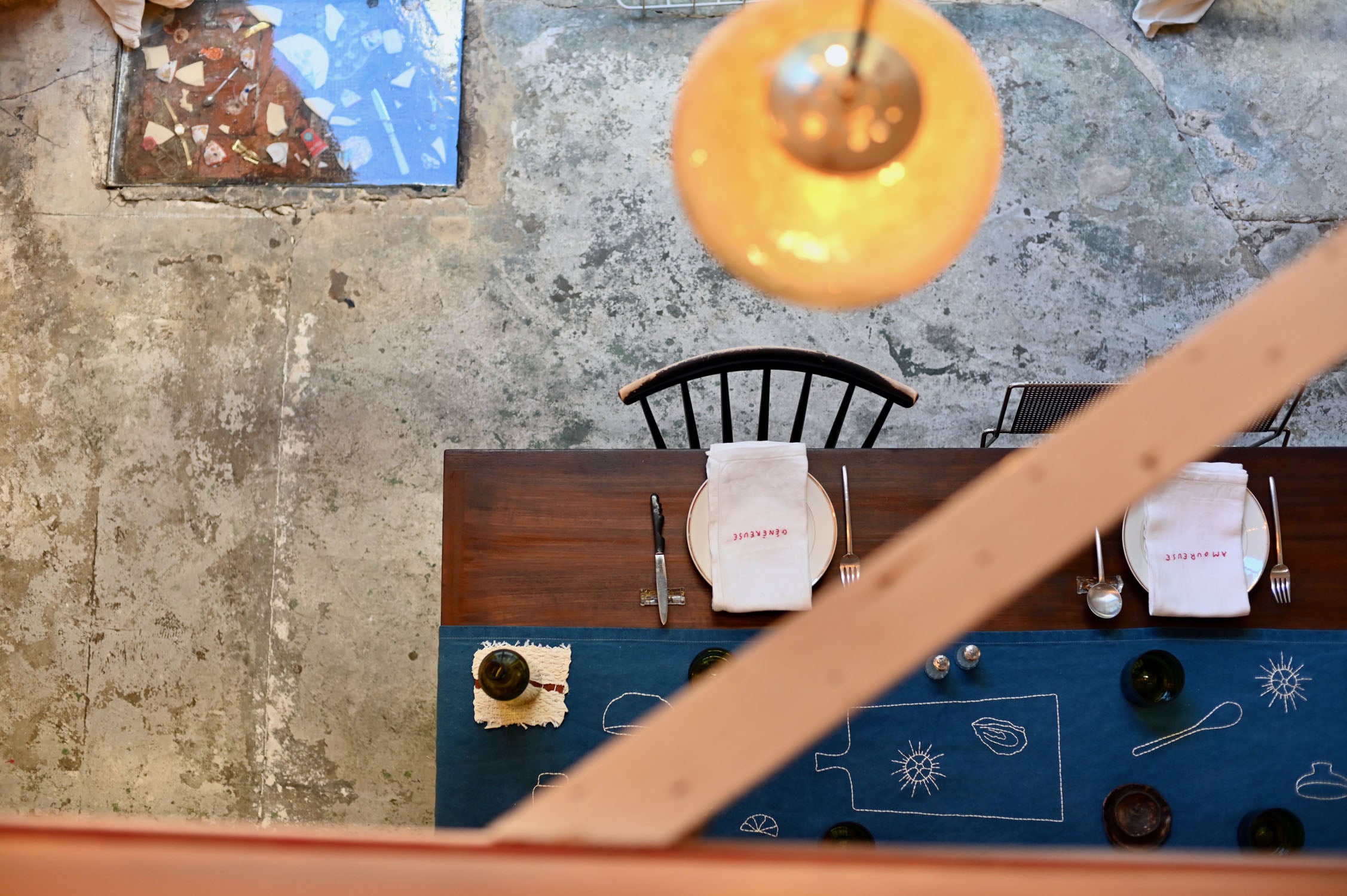 Sarah Espeute: Who is she?
 
Sarah is an artist and designer born in Arles, Provence, and currently living in Marseille.
After studying Applied Arts in visual communication in Paris, she didn't find herself in the profile shaped by conventional paths. She quickly decided to start her professional life to express her creativity in a way that was intimate and sincere to her.
As a self-taught individual, she founded an alternative printing house specializing in Riso and created a publishing house in her small Parisian apartment.
Developing a passion for printed objects and illustration, she envisioned scenes and interior objects under the creative duo "Klima Intérieurs," formed with her friend Léa Bigot.
Her 2D creations led her to explore further by imagining 3D objects. A move to Marseille provided an opportunity to unleash her intuitive perception of creativity. She ventured into painting and embroidery, skills learned during creative workshops in her primary school in Fontvieille, Provence.
For her first apartment in Marseille, Sarah embroidered a series of bouquet cushions and curtains with climbing roses and garden views. These were her first trompe-l'œil objects. This was followed by an embroidered dining tablecloth for an exhibition on the theme of the table in Biarritz in 2019. These were the beginnings of "Œuvres sensibles," a brand officially launched early 2021.
Manifesto of Œuvres Sensibles
 
Before being a brand, Œuvres sensibles is the expression of Sarah's artistic sensitivity. Her poetic and minimalist embroidery work reflects the encounter between the everyday object and the desire to express the grace that carries an emotion. The everyday object is not just reduced to its function; it is a place, a moment in life, a fragrance, a memory. It tells a story.
In her conception of interior objects, Sarah is also deeply attached to the notions of timelessness and transmission. In the robust and raw touch of an old linen or cotton sheet, lived experiences are immortalized, igniting imagination and awakening sensations.
Working with antique fabrics not only nourishes the emotional relationship Sarah has with the object but is also consistent with a lifestyle that aims to limit overconsumption.
An eco-responsible workshop and local production in France: 30 Rue Mazagran, 13001 Marseille.
Given the success of her initial creations, Sarah decides to expand. She delegates hand embroidery to independent Marseille artists whom she trains in her way of embroidering and to an artisan in Paris who embroiders in Cornely, a manual machine from the 19th century.
In parallel with this small local economy market, she creates an artisanal sewing workshop in a quiet street in Marseille and forms a team with Emma, Clara, and Danaé.
To bring her sensitive works to life, Sarah has chosen to work with antique fabrics that she loves to hunt for and with high-quality French fabrics whose production adheres to an environmentally friendly, human-respecting, and skillful charter.
In line with these eco-responsible values, collections are produced in small batches. Sarah also offers a tailor-made service for embroidered tablecloths and other pieces, from the smallest to the largest, table napkins, curtains, and bedspreads.
A New Boutique & Showroom Space: "SENSIBLE" 32 Rue Mazagran, 13001 Marseille 

In June 2023, Sarah inaugurates a space open to the public three days a week. She has completely designed the interior, where visitors can stroll and discover the creations staged.
Sarah also envisions this "sensitive experimental space" as a venue for exhibitions and dinners curated by invited chefs.
Photo credit: Jade Deshayes, Maxime Verret, Yasmine Ganley